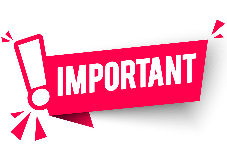 Dear Clients,
We have just been notified that as from 20.03.2020 till further notice, all International post services shall not be traceable in connection with changes in air transport regulations due to Coronavirus.In order to optimize the shipping (transit) time, we shall sent all your orders with Priority mail, which is the best solution for the moment.
DELIVERY RESTRICTIONS (RELEVANT  ON 20.05.2020):
Deliveries to the following countries are fully stopped ( relevant on 20.05.2020)
Iceland
New Zealand
Australia
UAE;
Jordan;
Latvia;
Taiwan;
India,
Honk Kong
Libiya;
Tunis;
Mongolia,
North Macedonia;
Denmark;
Moldova;
Kazakhstan
Malaysia
Indonesia
South Korea
Morocco
Peru
Please, check if your country is in the list, prior making order.
Thank you!