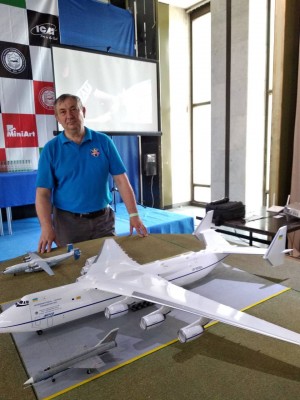 Dear friends,
Glad to announce that our An-225 "Mriya" (1/72) kit shall be ready for order in March 2020.
The kit is truly unique!!!! It consists of 975 parts and have a wingspan of 1,23 m (48.3 inches)!!
The fuselage and wing are made of reinforced fiberglass, being very rigit and durable. Wing consoles could be deattached, thus making kit's transportation and dispacement much more easier.